Apple releases the Apple iOS 11.0.1. Comes with security patches.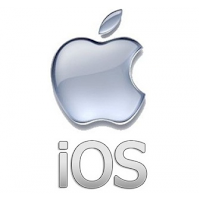 A
few weeks ago, Apple released
the
Apple iOS 11
, and as expected, it brought new features to the world's most
advanced mobile operating system. Some of the features available in iOS11 include easy access to files, a new dock that provides iPad
users with a new way to work, multitasking, drag and drop, the file folder, and
lots more. Because security vulnerabilities are expected in every new software,
Apple has now introduced an update version of the new iOS- Apple iOS 11.0.1,
designed to solve security issues that may have been found in the new Apple
iOS.
Apple said it does not not discuss observed security vulnerabilities in
its iOS. This is understandable since doing such will trigger series of attack
from cyber criminals who would want to take advantage of such situation on
devices of users who are yet to update.
"For our customers' protection,
Apple doesn't disclose, discuss, or confirm security issues until an
investigation has occurred and patches or releases are available."
I would say in your own best interest, upgrade to Apple iOS 11.0.1 of you have iOS 11 already installed on your Apple device.
To update to Apple iOS 11.0.1 do
the following:
Method one
While connected to a Wifi on your Apple device
follow the steps below:
>> Click on settings
>> Click on general
>> Click on software update and update your
device. During the process, the device will restart a couple of times. Please
make sure your device is fully charged.
Method two
>> Connect your computer to the
internet
>> Connect your Apple device to your laptop
using the original usb cable from Apple
>> Launch iTunes on your computer
>> Click on the icon of the plugged device
>> Click on check for software update.
>> iTunes will download and install updates
on your Apple device.
Please click the below links to follow me across social media, thank you and remain safe.