Apple OS11 is finally here. See how you can get it immediately.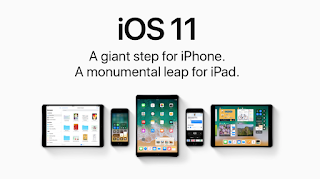 Method one
While connected to a Wifi on your Apple device follow the steps below:
>>Click on settings
>>Click on general
>>Click on software update and update your device. During the process, the device will restart a couple of times. Please make sure your device is fully charged.
*See what to expect from the soon-coming Apple iPhone X
You may also like: Issues in iPhone X resolved: how to fix unresponsive screen in the cold, how to force restart iPhone X without the home button, and more.
Method two
>> Connect your computer to the internet
>> Connect your Apple device to your laptop using the original usb cable from Apple
>> Launch iTunes on your computer
>> Click on the icon of the plugged device
>> Click on check for software update.
>> iTunes will download and install updates on your Apple device.