Facebook buys TBH; world's fastest-growing anonymous messaging platform for teens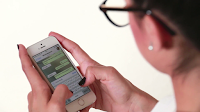 Facebook Inc has purchased the fastest growing
messaging platform, TBH. TBH which stands for To Be Honest, allows users to
anonymously answer questions about their friends. The messaging app which is
popular among teens was launched on the 3rd of August this year and has so far
seen over 5 million users signed up with over a
billion messages shared.
According
to Facebook, TBH will operate separately from Facebook, more like the deal with
world's most popular instant messaging platform, Whatsapp and photo-sharing
app Instagram.
Having
been seeking ways to reach the younger generation who may find the Facebook app
too open and unsafe with the stories of radicalization going on, Facebook
thought it wise to use the TBH app to reach teenage users, who would want to
communicate in a different way.
The app
works by describing features of a friend to a user and letting the user
anonymously choose from a set of four names from the user's friends list. A description
like "Always has the best manicure," could be used and the user must
determine who among the four displayed names from his/her list of friends
matches the description. TBH hopes to keep the conversations positive and
devoid of bullying by keeping the activity structured.
According
to Veronica Chan, a spokesperson for Facebook, "TBH and Facebook share a
common goal — of building community and enabling people to share in ways that
bring us closer together. We're impressed by the way TBH is doing this by
using polling and messaging, and with Facebook's resources TBH can continue to
expand and build positive experiences."
With
Facebook's claim to promote an open community that connects more and more
people, it is therefore strange to me that it has taken interest in an app that
promotes anonymity. Could this be change? After all, the only constant thing in
life they say is change. TBH is only available on iPhone for users in some US states for now.