Facebook introduces Facebook Messenger Lite Users in the US, UK, Canada and Ireland.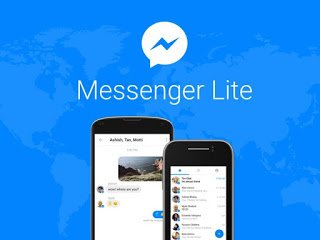 The Facebook Messenger Lite app was developed
specifically for users emerging markets. The App which was announced last year
and is available in over 100 countries comes with basic features that allow
users to chat, see who is online, send photos, video, and links is surprisingly
coming to users in the US, UK, Canada, and Ireland.
The Facebook Lite application, unlike the
bandwidth-intensive Facebook Messenger, does not allow users the use of video
chatting, chatbots, games, and a bunch of other features.
Specifically designed for simplicity and bandwidth
conservation, no wonder it has warmed it way into the hearts of many Western
users and is now finding it was into the US and other major markets.
Many high-end smartphone owners have had to install the
Facebook Messenger Lit app simply because it saves bandwidth. This could be the
reason Facebook has decided to make it available to users in the US and other
countries.
If you wish to use the Facebook Lite Messenger, you can
download it
here