How to resolve all challenging issues with your iPhone X;force restart, unresponsive screen and more.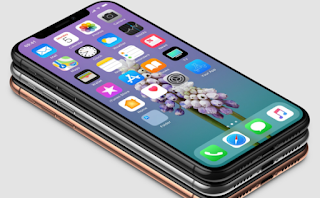 Force restart on iPhone X: This is a method that is used to
force an iPhone to restart in the event that it hangs. On other models of iPhone,
you can initiate a force restart by holding the home + power button but
since there is no home button on the iPhone X, many people are stuck here. You
can do this on the iPhone X by following this steps:
>> Press and
quickly release the Volume Up button
>> Press and
quickly release the Volume Down button
>> Press and
hold the Side button until the Apple logo appears.
Reset your iPhone X.
Sometimes
nagging technical/performance issues on iPhone can be resolved simply by
resetting the device. Though this might remove all apps on your phone,
depending on the choice you make when prompted, having your phone back to
optimum performance will no doubt leave a smile on your face. To do this,
simply go to Settings>>General>>Reset>> and choose Reset all settings.
Battery drains quickly:
With
2716mAh battery, the Apple iPhone X delivers a battery life that produces up to
19:03Hrs of talk time on
3G. Though fair enough, sometimes you may find your phone running out of
battery life quicker than expected. This could be caused by some energy-consuming
applications on your iPhone. If you experience this on your iPhone X, follow
these steps to find out which applications are responsible for it and resolve
it. Go to Settings>>Battery. Here you will see a list of
apps and the percentage of battery life each one is consuming. You can choose to
stop such app or uninstall it completely, if it's not of much importance to
you.
How to preserve your battery life:
>>
These steps will show you what you need to do to preserve the stored energy on
your iPhone battery.
>>
Reduce the brightness of your phone
>>
Turn off Location Services (Gto to Settings>>Privacy>>Location
Services to do this).
>>
Turn off notifications and phone vibration
>>
Enable AirPlane mode (when applicable)
>>
Switch on Settings>Battery>Low Power Mode.
>> Uninstall the Facebook messenger app and other energy-sapping
applications
iPhone X becomes unresponsive to touch in the cold.
Some
iPhone X users have reported that when in the cold, the screen of their iPhone
X becomes unresponsive to touch. Apple attributed this to a bug and has since
released a patch in iOS update 11.1.2 to address this. If you are presently
experiencing this on your iPhone X, go to Settings>>General>>Software update>> to update your iOS and resolve the issue.
If you have any other issues not mentioned here, kindly leave a comment
stating it and you will be responded to immediately.