iPhone 8 and iPhone 8 plus go on sale today.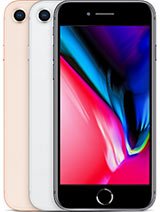 Finally, the wait is over! The iPhone 8 and the iPhone 8 plus are
now available in stores for purchases with Apple Australia being the first
store in the world to sell the latest versions of the hugely successful
smartphone line. The store flung its doors wide open to enthusiastic Apple fans
who had lined up waiting to get their hands on the much awaited iPhones 8,
iPhone 8 plus, Apple watch or Apple TV.
Lining up
outside stores for Apple products have become a tradition although
many expect the sale to be less massive compared to previous versions owing to
the coming of the iPhone X which goes on sale in November.
The
iPhoneX
which according to Apple will redefine the way we see and use smartphones, is
expected eclipsed anything before it. It features an almost-bezeless all-glass
front, a 5.8-inch OLED display with 3D touch, 3GB of RAM and the revolutionary
Face ID technology.
Most
shoppers interviewed at an Apple shop in Hong Kong told CNN that they would
rather wait for the iPhone X while those in line to buy either the iPhone 8 or
iPhone 8 plus listed price
difference and the inclusion of the home button among what influenced their
choices.
The iPhone
8 and the iPhone 8 plus cost $200 to $300 less than the iPhone X, sport
wireless charging and are powered by the newly released Apple A11 processor.
They will run on the newly released
iOS11
and are available in leading Apple stores word wide and online. Will you be getting any of these smartphones or would you rather wait for the coming of iPhone x?