Name of the new iPhone unveiled!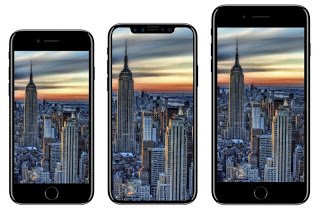 Since it was announced that Apple will unveil its
new iPhone on the 12th of September, rumors have been rife regarding what the
new models of iPhone will be called, with industry enthusiasts suggesting different
names- from iPhone 7S, 7S plus to iPhone 8. Well, according to information
released today by
Fortune tech
, we might just have found ourselves the official names of the new Apple devices.
According to Application developer,
Steven Troughton-Smith, he found some references in
the leaked version of the
Apple iOS 11
software that point the names
of the soon-to-be-released versions of Apple iPhone.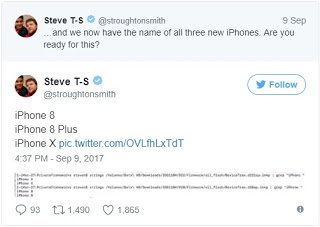 While Apple are yet to confirm this,
having a code reference a name can be regarded, to a larger extent, as a
confirmation of the existence of that name. Giving that this year marks the
10th anniversary of Apple, many have suggested that the company's flagship smartphone
would either be named iPhone 10 or iPhone X.
With iPhone X being the flagship
device, there are rumors that its acquisition will leave your wallet $1000 less. One of the features rumored to be on the iPhone X is the OLED display
instead of the usual LCD touchscreen. As good as this may sound, it will definitely
put the cost of replacing a damaged iPhone X screen in the same range as Samsung
Galaxy. Yea, you can't eat your cake and have it.
What
do you think about the names? I think I kind of like the name iPhone X. Sounds
scientifically futuristic.