Why you should buy your phones at SLOT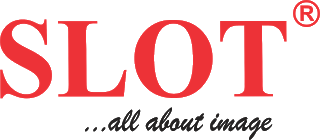 First of all, I should point out that am not campaigning for Slot.ng. They do not know me and did not contact me to write this on their behalf. The essence of this blog is to disseminate information that guide users in making sound IT decisions. Having said that, lets look at the reasons why I believe you should locate the nearest SLOT outlet when shopping for a new phone.

INTEGRITY: SLOT was incorporated over 19 years ago and has been in the mobile phone business for fifteen years. Within these period, the company has recorded giant strides in the Nigerian technology market by being the first to announce new phones, new features, produces its own phone accessories like power bank, cases,etc. Slot has a name synonymous with quality, which makes it practically impossible for them to indulge in the nefarious business of substandard phones like some outlets do in Nigeria. If you doubt this, you can ask Dbanj, the brand ambassador for Slot.
AVAILABILITY: As at the time of writing this post, SLOT has over 60 outlets spread across Nigeria. In most Nigerian cities, you have more than three SLOT outlets fully stocked with state-of-the-art gadgets imported straight from the manufacturers. This saves you the stress of travelling a distance just to purchase a phone and also makes it very easy for you to return it in event of any malfunction. You can also order your phones online at slot.ng and have them delivered to you at your door-step. I guess that makes Slot everywhere? Yea right!. No physical cash? Don't worry, you can pay with your ATM cards or online transfer, after you have received and inspected your order, if you are one of those not comfortable with payment before delivery.
AFFORDABILITY: Most phone retailing outlets buy their phones from other retailers at retail prices. When this is done, the consumers surfer. The outlets will add their profit to the prices of goods purchased at retail prices leaving the consumers with bogus prices to pay for devices they should have purchased at affordable prices at Slot. Because Slot buys in bulk straight from the manufacturers, the goods are given to them at manufacturers' price, making it pretty easy for them to sell at prices unrivaled by any other outlet in Nigeria.
AFTER SALES SERVICE: Phones purchased at Slot come with warranty unlike most outlets in Nigeria. In the event that your phone develops faults not traceable to you within this warranty period, you are eligible for a replacement or a repair at no cost! You can also insure the screen of your phone for one year with as little as 5k. If you know how much it cost to replace the screen of an iphone, you will know why this is one of the coolest things to ever happen to you. If your screen gets damaged within this period, you get a replacement for free! Isn't that awesome?
VARIETY: Variety they say is the spice of life. Slot sells products from all leading manufacturers. From Apple, Samsung, Sony, Infinix, Techno, Google( Yes, google. Did you know that google has a flagship known as Google Pixel? If you didnt, now you do.), Blackberry,Huawie, LG, to Nokia and so on. When stepping into a Slot outlet, there is this aura of confidence that you have knowing you will definitely find what you are looking for. As for me, I hate it when I am told "sorry, we dont have it but you can buy this one" Like I didnt know B existed before coming for A. Better is never enough where best is possible.
There you have it guys. This is my opinion, you are entitled you yours. Thanks for reading and don't forget to like our page. God blessyou.
Image credit:slot.ng