Samsung at it again. Galaxy S9 video camera tipped to be 4x faster than iPhone X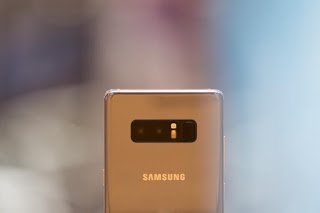 Me, (in my Nigerian English) I'm just tired
of these tech companies. Always pushing consumers from one point of technology
awe to another. Just when you have acquired the ultimate gadget, after forking
out a sizable amount on a flagship device, they throw in another insane device
and all of a sudden, you find yourself nursing the thoughts of going all the
way back to the top.
Now, Forbes
is reporting that the yet-to-be released Samsung Galaxy S9 video camera is four
times faster than iPhone X. In a post on
forbes.com
, it was reported that
Samsung has designed a new image sensor capable
of capturing up to 1,000 frames per second (fps), with mass production due to
start in November. Such a sensor will allow for 40x slow motion video capture,
as seen in Sony's competing XZ Premium smartphone and faster than Apple's new
iPhone 8, iPhone 8 Plus and iPhone X. Can you imagine?
It is wa
.
Waking up to this
just when you are beginning to feel on top of the world with your newly
purchased iPhone 8 or iPhone 8 plus is definitely not a good thing. These guys
should learn how to give us time to enjoy a product before throwing in an
upgrade. What do you think? To read more on the new Galaxy S9 go
here
.