How to use gestures to navigate around your iPhone X
The Apple iPhone X is unarguably the biggest
smartphone out there with some of the insane features that will make other
brands feel like they are not of the same generation with the iPhone X. The
revolutionary smartphone comes with an all-screen 3D multi-touch display, an IP67 rated water and dust resistance ability, as well as the first-of-its-kind
Face ID. It is the first Apple smartphone to come without the iconic home
button, and as such, there have been so much concern about its operability. In this
piece, I will show you how to get around your iPhone X very easily.
Powering
on/off your iPhone X
To power
on your iPhone X, you need to press and hold the side button until the Apple
logo appears. To turn it off, you need to press on the side button together
with either the up or down volume button until the slider appears, then slide
to the right to power off your phone.
Wake
and Sleep.
A lot of
people are concerned about this. They say with the home button out, how can the
phone be put to sleep or made to wake? It's easy! Simply raise or tap on the
screen to wake your iPhone X and press on the side button to put the phone to
sleep.
How do
I use Siri?
Siri is my
buddy. I love to chat with Siri when I'm alone. Ask silly questions like
"Hey Siri, do you know what happened to Steve Jobs?" Lol. I get
really hilarious replies from Siri to questions like that. Well, in previous
iPhone, to summon Siri, you would need to press on the home button, then say
"hey Siri", but with the home button missing on the iPhone X, people
are concerned. Not to worry, you are covered. Just say "hey Siri or press
and hold the side button to activate Siri.
How do
I use Apple Pay?
One of the
innovations that came with iPhone X is the ability to make payments using
Apple's revolutionary Face ID. To make use of this feature, double-click on the
side button and look at the screen of your iPhone
X. That's all it takes!
Do it
with your intuitions.
You can
also do more on your iPhone X by using intuitive gestures. You can wake your
iPhone X by gazing at the screen and then swiping up from bottom
to unlock. To get to the home screen from anywhere, just swipe from bottom up.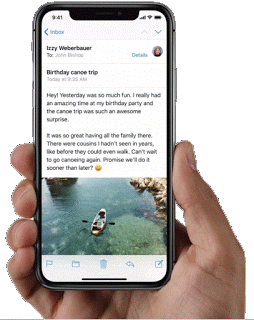 How do I open the control center?
To open
the control center so that you can quickly adjust settings, simply swipe down from the top,
upper right corner of the screen.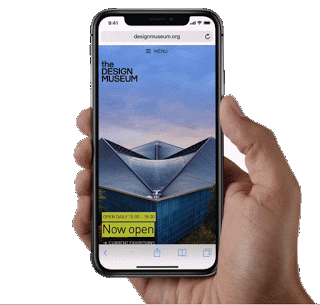 How do I multitask?
Simply
swipe up from the bottom of the screen and pause halfway, then swipe right
along the bottom edge of the screen if you are in an app to switch
applications.
How can I find things on my phone and on the
web?
Simple;
just swipe down from the middle of the screen