Leaked images of the new Huawei Mate 10 Pro will leave you breathless.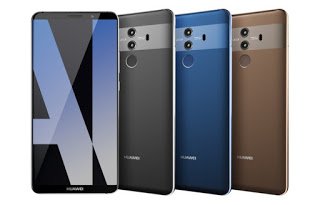 Leaked images of the yet-to-be-released Huawei Mate 10
pro have emerged, giving us a good look at the upcoming smartphone. The image
which was posted online by
Evan Blass
shows
off the front and back of the flagship device.
The Mate 10 Pro features a bezel-less design with very
thin edges. The bezels appear to be among the thinnest, if not the thinnest,
ever seen on any smartphone
.
From the images of the back, the device sports a dual
rear camera setup which allows for the capture of bokeh images. Rumor has it
that the setup features both 12 and 20MP sensors, with both having an
f/1.6 aperture.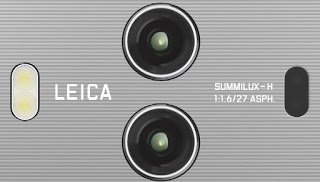 The device appears to have a metal body and will be
available in silver, blue, and bronze colors.
Because of the bezel-less design, the fingerprint sensor
is located at the back since there is no space in front for it.
If these images are anything to go by, the Huawei Mate 10
Pro is definitely going to be a beautiful piece of art work in our hands. The
device will be revealed to the public on the 16th of October together with the
Huawei Mate 10.
What do you think about the design?