Let's see what makes the Huawei Matebook E cost $1000.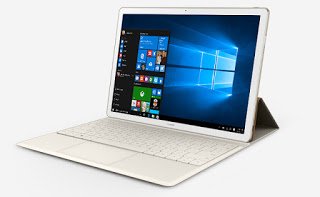 The new Huawei
Matebook is everything you need to face the modern day high demands of
computational jobs. Looking at this beautifully crafted device and the
technology deployed to enhance its performance, I was forced to ask if this is art
or technology. Frankly speaking, I never took Huawei seriously. Given the rate
at which some of the Chinese companies churn out thousands of sub-standard
products, I could not help but conclude that Huawei was no different, all that
changed today.
After I read today that
Huawei has overtaken Apple
to become the second largest smartphone
manufacturer, I went digging into what makes the company thick. Apart from its
range of smartphones, some of which I found highly sophisticated and advanced,
the Huawei Matebook E caught my attention. As a network engineer, I wanted a
computer that would enable me run network monitoring applications, as well as make notes, and sketches directly to my system from the screen while
recording a tutorial for my YouTube audience. The device should be portable
enough to fit into my bag and rugged enough to withstand the demands
of all these and other processor intensive applications for today's computing.
According to
Huawei, "when you're working on the go, space
matters. This is why the HUAWEI MateBook was designed with portability in mind.
Presented in an ultra-thin design, the HUAWEI MateBook is the perfect companion
to accompany you during your travels. Its metal unibody weighs in at just 640
grams and measures 6.9 mm in slimness, making it easy to carry."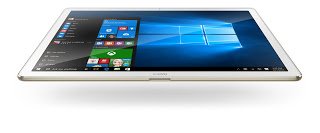 Though it could easily pass for a
tablet, the Huawei Matebook comes fully engineered for optimum performance. With up 8GB of RAM, 512GB of storage, and a 12-inch IPS multi-touch screen with 2160 x 1440 resolution, it is suitable for
professionals who though are on the go, but never miss out on anything- from
work to play. See full
specification below:
RAM

4GB/8GB LPDDR3

SSD Storage

128GB/256GB/512GB

Processor

6th Gen Intel® Core™ m processor, dual core up to 3.1GHz

Network

Wi-Fi: 2.4/5 GHz with external LAN adapter

Connectivity

Wi-Fi 802.11
a/b/g/n/ac MIMO, Bluetooth 4.1

Sensors

Ambient light
sensor, fingerprint, accelerometer, gyroscope, hall sensor

Camera

Front camera: 5 MP,
fixed focus

Speakers

Dual speakers

MIC

Dual digital MIC

Ports

3.5mm
Headset jack *1, USB
3.0 Type-C *1

Battery

Typical: 33.7Wh(4430mAh@7.6V)

Operating system

Windows 10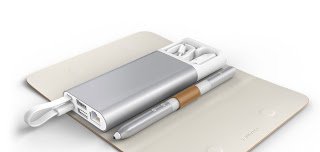 Users can also acquire the optional HUAWEI MateBook Portfolio
Keyboard, HUAWEI
MatePen, and HUAWEI
MateDock
What is your take on this device?