Motorola drops the Moto X4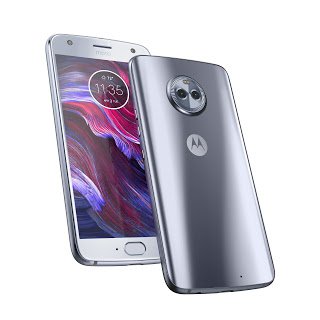 Technology giant, Motorola, has
just announced the launch of one its latest flagship smartphones, the Motor X4. The
American data communications and telecomms equipment provider, known for the
ruggedness of its equipment has unarguably added elegance to its core areas of consideration given the beauty that the new device embodies. The device comes
spotting a smart camera that has taken photography a step
further by not just taking
pictures but can actually recognize landmarks and serve as your tour guide,
giving you the ability to learn more about an object of interest by simply pointing
your camera in its direction.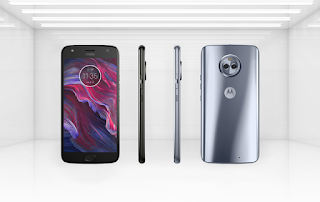 The Moto X4 spots dual 12MP and 8MP
rear cameras equipped with advanced software that enables you blur your
background or even change it completely, giving your portraits the professional
looks you seek ( this is actually one of the rumored features on the "soon-coming" iPhone 8. I'm surprised Motorola beat Apple to it.
Hello moto! Remember that phrase? Lol) Selfie has also been redefined with the
Moto X4 as it comes spotting a 16MP front camera that allows you take quality
selfies in the darkest of rooms. Thanks to its adaptive low light mode. The new
panoramic selfie capability means you have larger selfie background that leaves
no one out. So, go on and take that university graduation selfie, being sure that
your VC, Deans and HODs are not left out.
The device is protected from spills and splashes with
its IP68-rated water resistant design ( this is no guarantee to go
sea-diving with the Moto x4. It says spills and splash). It is powered by
a Qualcomm® Snapdragon™ 630 2.2 GHz octa-core processor that gives the device the power to handle the "Bolt-like" speed that this generation
computing requires – whether it is gaming or watching videos. They say with
greater powers come greater responsibilities, that is why Motorola made sure
this device comes equipped with 3,000 mAh battery and a turbopower charger
that gives you up to 6 hours of power in 15min charge. Security is guaranteed
with a strong encryption-based system that makes sure your data is protected, as well as a finger print sensor for quick access to your device.
Connectivity now has a new meaning with the Moto X4 as you are
now allowed to connect up to four Bluetooth audio devices at a time,
creating a surround sound system that gives you the power to take the party
with you to wherever you go (Did I hear anyone say thank God it's Friday?).
This means you can play music on your phone and listen to it across different
rooms in your home without having to carry the phone around. Just drop the
phone in the living room and have your speakers distributed across the rooms,
kitchen, etc. or have friends connect their headsets and enjoy same music with
you are you journey together.
Key Features of the Motor X4:
Internal storage : 64GB
RAM: 4GB
Display: 5.2″ SD360 screen
Rear camera: Dual 12Mp and 8MP
Front Camera: 16MP with flash
Body: Glass
Battery: 3000mAh
Finger print sensor
The Moto X4 will be available in Europe from September, 2017
at a starting price of €399 and in other parts of the world later this
year.The question is, what are your plans for the Moto x4 ?
Thanks for reading and dont forget to follow and like us across all social media platforms. On Facebook@timigateng and on Twitter@timigate. Subscribe to our
Youtube channel
. Stay safe!
Image credit: Motorolla.