Exclusive TSTV decoder and dish pictures emerge as TSTV Africa gets set for November 1st kick-off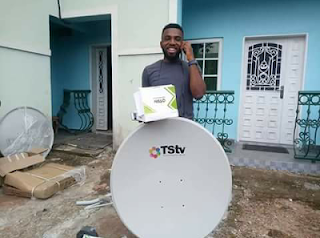 Amidst the talks of
legal actions againstTSTV Africa
over its alleged inclusion of channels whose right to air it does
not have on its channel list, the indigenous satellite television provider
seems unshaken as it looks set to meet the November 1st kick-off date set for the
commencement of sales and distribution of installation kits
across Nigeria. Exclusive pictures that have surfaced online show what look
like TSTV decoders and Antennas ready for distribution.
With all
that have been written in the print and electronic media about the company in
recent time, these pictures could not have come at any better time than now.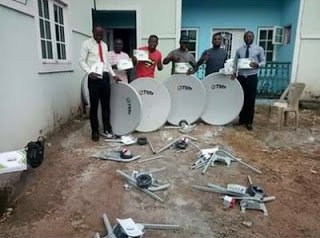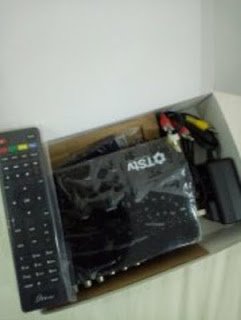 TSTV Africa will become the first satellite
television provider in Nigeria to deliver satellite TV and internet services
over the same communication medium, if it
delivers on its promises come November 1st, 2017. The company has promised 20GB of
free internet services every month to subscribers when
they subscribe to TSTV. However, this and other
innovative solutions that TSTV Africa has proposed could be responsible for
some of the challenges faced by the company lately as other players in the industry see TSTV as a threat and have taken
measures to frustrate its emergence.
Though the
earlier advertised channel list which included channels from beIN sports, a
company that has broadcast right to the English Premier League, the UAFA
Champions league and other top sporting events around the world, has been
removed admist claim that it is being updated, Nigerians have not lost faith in
TSTV Africa and are hopeful that come Novemeber 1st, the company will deliver. With
November around the corner, time will only tell.