Five things every Nigerian should know about TSTV before subscribing.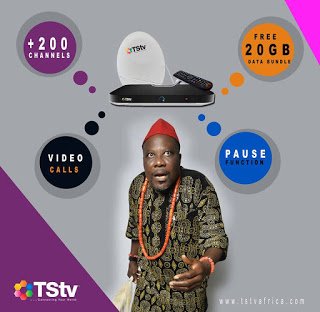 The craze on Twitter Nigeria has been out of
this world. Everyone is waiting impatiently for the coming of what many see as
justice served on DSTV. As expected, the twitter handle of TSTV has benefited
immensely from the free publicity given to the brand by Nigerian Twitter users
since it was announced that TSTV will offer over 200+ quality channels, free
20GB data, Video call, Paused subscription, Playback features and more.
With DSTV
offering playback and paused features on its premium explorer decoder with
subscription as high as 15,000 Naira a month, it is no surprise that Nigerians
can't wait for the October 1st launch of TSTV. With all the bashing and subtle
disses directed at DSTV on Twitter, I went digging on what makes TSVT a good,
if not a better alternative to DSTV. Let's see below.
Equipment
cost: TSVT
decoder + dish goes for 5000 but that's not my business here. My
business is that it comes with 500GB storage space. If I am correct, the
average cost of 500GB hard disk is nothing less than 10000 Naira. So, for me, I
can buy two of the decoder for 10000 Naira and have me a 1TB data storage
capacity. TSTV has better made sure the hard disck non-removable less you
become an external hard drive supplier to Nigerian techies like me. Lol
The TSTV decoder
can serve as your wireless router that provides internet access to your phones,
computers and other Wifi-enabled devices. With this, you can use the
complementary 20GB that comes with every monthly subscription. mind you,
the 20GB you get is not needed to watch TV channels; it is for surfing the
internet and has nothing to do with your subscription. You can pay to subscribe
for more bandwidth if you desire. What is the cost of DSTV decoder+dish again?
Go figure.
Subscription
cost: The
maximum subscription charge on TSTV is 3000 Naira. When you pay your monthly
subscription, you get a free 20GB data to browse the internet. This is lower
than the lowest DSTV subscription- the family bouquet that goes for 3,600
Naira. The premium package on DSTV goes for 14,700 Naira. Should I say go
figure again? No.
Sports: There are two
kinds of people who watch TV in Nigeria- the football fans and the Telemundo
gang. Without an iota of doubt, any satellite TV provider coming to Nigeria
without offering channels that show the English Premier League is dead on
arrival. If you doubt me, go ask HiTV. I believe TSTV knows this, that is why
they come equipped with over twelve premium sport channels. These include bein
sport HD1, to bein sport HD10, Fox sport HD and HD2 , Eurosport, and more. We
all know how well bein sport covers the English Premier League, the Uefa
Champions League and other leagues around the world. So, team football you are
covered.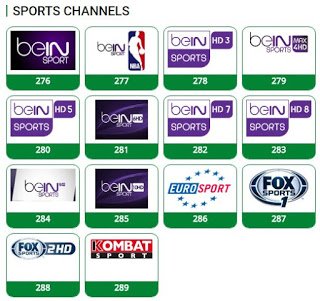 Movies: If team
football fans are covered, what about the die-hard telenovela fans? The ones
that watch Zeeworld, Telemundo, and what have you? I believe TSTV didn't play
with the fact the women influence their husbands on what cable TV the family
subscribes to. Look at it this way, the man is only at home on weekends to
watch the league or at midweek nights for the Champions league matches. That
said, men often hang out to watch football matches but women don't . So at the
end of the day, it boils down to who decides- the women. To make sure the
decision doesn't go against it, TSTV has included over eight movie channels.
These include MBC 2 HD, MBC Action, Televista, Telenovela channel, MBC Max,
Nina TV and more. Not a bad collection for 3k, if you asked me. After all, GOTV
goes for 1,900 with none of these channels.
Value
Added services: Apart from the free 20GB data bundle that comes with your monthly
subscription, you can make video calls to other TSTV subscribers, pause your
subscription a record seven times a month, and record playbacks. Imagine it
this way, your kids can call your brothers' kids (their cousins) on video calls
using your cable connection if both families are on TSTV for no extra cost.
Yes, I will say it again, go figure!
My opinion
was formed based on content and features. I can not attest to the effectiveness
or professionalism of the TSTV customer service team since it is yet to be
active. One thing is for sure though; Nigerians are ready for a change but the
question is; can TSTV be that needed change? Only time will tell. 1 st October
is around the corner. Let's hear from you.