How to report illegal charges by Nigerian telecoms operators to NCC from your phone.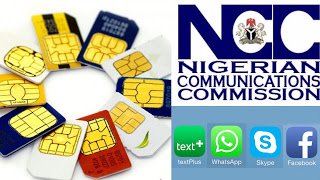 A lot of us cry out on daily basis over the ills
perpetuated by telecommunications operators in Nigeria. Recently, I received a
message from one of the operators notifying me of my subscription to an online
accounting service and asked if I would like to disable auto renewal. I was
pissed because to the best of my knowledge, I never subscribed to such service.
Who learns accounting online anyway?
Telecoms operator
deliberating subscribe users to unreasonable services, ranging from caller
tunes, to engineering, medical, accounting and what-have-you services. To make
matters worse, they initiate auto renewals on your behalf to make sure they
keep deducting a certain amount from your call credit every week or month.
Users who are aggrieved by
such act of extortion would of course call the service providers who would
promise to deactivate such services after blaming it on the users. Many have
found this option ineffective as the telecom operators do not always deactivate
such services. What a shame.
Well, now you can actually
report any erring telecoms operator directly to the Nigerian Communications Commission (NCC) by dialing 622 from your
phone, and it is toll free.