NCC pays federal government 133.4bn Naira in two year!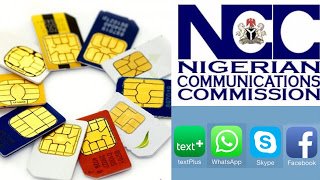 The Nigerian Communications Commission announced today through a statement signed by its director of public affairs MrTony Ojobo, that it has in the last two year paid a total sum of N133,426,062,786 to the consolidated revenue fund of the Federal Government. The commission saddle with the responsibility nurturing and regulating the telecommunications industry gave the breakdown as follows:

In June 30, 2017 NCC paid N12,705,154,120 into the federal account,10 days after the it remitted the sum of N1,282,453,138 to the account.
In the same vein, the NCC last year, transferred N20,000,598,873 and another N15,000,000,000 in March before remitting N29,475,867,407 and N16,500,000,000 in December of the 2016.
In 2015, however, the commission remitted N23,512,316,450 in October after paying N6,856,182,132 in September of the same year.
Hmmmm. It is hard to believe we have this amount of money in this country, giving the prevailing economic situation.
NCC boast that the quarterly contribution of the telecommunications sector to the GDP of Nigeria has been consistent in the last two years. This was further substantiated by the Executive Vice Chairman of the commission, Prof Umar Garba Danbatta, who recently said that the sector contributed N1.549 trillion to the Gross Domestic Product (GDP) in the second quarter of 2017, representing 6.68 per cent increase from the first quarter of the year (N1.452 trillion). The National Bureau of Statistics report also confirmed the claims of the NCC boss. In its report, The National Bureau of Statistics report confirmed that the telecommunications sector, during the second quarter of 2017, contributed 9.5 per cent to the GDP in contrast to 9.1 per cent contribution in the first quarter of the year.
All we need are verifiable facts seen in project implementations and not just figures. I have said my own. NCC should not just pride itself as a revenue-generation organ of the government; rather, it should concentrate more on making sure that consumers derive maximum satisfaction from services offered by service providers. People, including myself, have been complaining about poor internet services provided by most TELCOs and ISPs in Nigeria yet nothing seems to have been done about it as services keep getting worse. Facts over figures.