MMM United: what to do when a user uploads fake transaction ID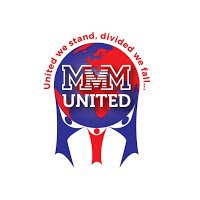 One for the requirements for providing help on MMM United is the upload of transaction ID which the system uses to verify the authenticity of the transaction. This is so needed because a user who did not send bitcoins to a receiver might claim he/she did, same way a receiver might also claim he/she did not receive the bitcoins sent. The transaction ID is made of hash values gotten from blockchain which serves as a ledger for all transactions in bitcoin. The transaction ID of any transaction provides details about the transaction. Unfortunately, a few MMM United participants have resorted to uploading fake transaction IDs as a means of extending time or just by simply being crafty.

There is no doubt that there are works to be down on the platform. Participants report so many issues on daily basis and worse is the unavailability of guiders when you need them. Because of these challenges, scammers are taking undue advantage of the system to deceive people. The sad part is that if you do not confirm a participant for not providing the help he/she pledged to provide, you will also be blocked. So imagine that you have $1000 worth of bitcoins in your account awaiting maturity, and someone chose to upload a fake transaction ID for a transaction of $50, what would you do? Would you rather make a case by not confirming him and have your account containing $1000 worth of bitcoins blocked or you will simply confirm him even when are aware of what he/she has done?
Most of the people who have reached out to me said they went ahead to confirm such transactions because when you get blocked it takes a long time, if not forever, before you can get unblocked. This situation tends to favour the scammers. They use the method to get the helps they never provided, but even when they get blocked, they don't care. They simply create a new account and start all over. When you are faced with such situation, don't just sit there waiting for his time to elapse because both of you are going to get blocked, simply right to support, but do it the right way. Most participants have complained about not getting response when they right to support. the truth is most people do not adhere to the rules while contacting support. To report someone who has uploaded a fake transaction ID, do it as stated below:
The participant needs to send in ONE support ticket from
their account …. using subject "Sender attached false screenshot of
payment" with the "R" number of the Banner and then up load a
screen shot of the support ticket in the message area showing them they are
reported and will be blocked/banned from MMM United. Here is what might happen:
if you confirm…you get no payment … if you don't confirm you might be blocked
until CRO inspects the situation – they need to check to make sure you are not
getting a double payment. CRO is watching out for the scammers.


It is that easy guys to wiggle yourselves out of the web of these wicked scammers. Do not allow them have the last laugh. It is not enough to act, act right! Thanks for reading and stay safe.