What Nigerians do not know about Bitcoin and MMMUnited.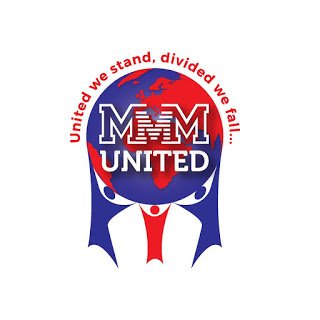 A lot of things have happened between last year and this year. We have seen a bread seller become a model, a relatively unknown team Leicester city win the premier league, a school boy in Manchester United, Rashford, make it to the pitch while Rooney sits on the bench but most importantly, I have seen a squatter make 15 million naira in less than three months trading Bitcoins on MMM United. I used to believe that hard work pays until I was introduced to MMM United. Now I believe that smart work pays better. Unfortunately, many people unlike me, in a bid to protect their guider status on other MMM platforms and continue to earn from the investment of others, have decided to shield others from the truth that will set them free from the clutches of financial dependency. In this piece, am going to lay it on the floor for all to see. Read on.



Population:
MMM uninted, unlike MMM Nigeria or West Africa, is a global mutual alliance platform that involves people from all nooks and crannies of the globe, making it the biggest and more robust platform till date, providing help in Bitcoin. A participant can be matched with any participant from any part of the world because it is not limited to a particular currency, or nation. It is a known fact that the success of any mutual alliance depends on the willingness of people to participate. With a system that has millions of people from all parts of the world providing help, its sustainability is never an issue.
BitCoin: Bitcoin is the most valuable currency on earth today. Forget the Dollar, Pounds and Euros of this world, or how else do you explain the fact that a currency that was introduced in 2009 at less that a dollar per coin, now goes for 751 dollars per bitcoin. This is because the demand for it is high and understandably so, the price has gone up. Selling your bitcoin is easier than you think. I have people asking me for bitcoins much more than I can provide. Don't let anyone tell you that you can't sell your bitcoins. So many online stores including Amazon now accept bitcoins. MMM United helps you double your bitcoins by paying 100% bonus on your bitcoin in 30 days. Since MMM United accepts only bitcoins, when you PH $100 dollar worth of bitcoin for example, at the end of the 30-day cycle, you will receive $200 worth of bitcoins. Compare this to the 30 percent given else where and tell me which is better.


The people who discourage you are already on MMM United: Often times, the guiders on MMM Nigeria are the ones that discourage others from participating in MMM United. They tell you it is fake and has no strong backing. Truth is that non of the MMMs have direct links to the MMM established in 1989 by Sergei Mavrodi. The success of any of these schemes lies in the hands of the participants. The guiders on MMM Nigeria, in order not to lose their monthly bonuses when participants stop providing help, will discourage the outflow of people to a rival platform and what better ways to do it than to tell you what they want you to hear. Most of these guiders are into bitcoins and in other to double their bitcoins, they have equally signed up on MMM United. So, they use the money you make them on MMM Nigeria to buy bitcoins and double it on MMM United. Unfortunately, all you do is nod your head while they make money. There is God o!
How do I sign up:
First you need to open a blockchain account and fund your blockchain wallet with bit coin. After that, click here to create an account. Click on the account setting and enter the your blockchain wallet ID and you are ready to provide help. Read here for how to start trading bitcoins on MMM United.
See here for six ways to protect your bitcoin wallet from cyber criminals.
Thanks for ready this and please don't forget to leave a comment and like our page. Stay safe.