How to reset your windows 10 computer to default settings.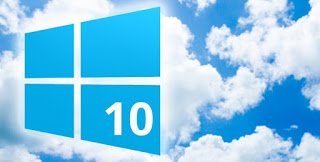 So Windows 10 came preinstalled on new computers with users of computers running previous versions forced, tricked or begged to upgrade to Windows 10. I used the word tricked because I do not have a better word to describe how a user gets promised the option of downgrading to a previous version of Windows only to find out after upgrading that it is not possible to do so simply because it's been three months since the upgrade was done even though there was no warning in this regard.
One of the obvious things about Windows 10 is the non inclusion of the installation disc. Once you lose your Windows 10, it is gone forever! The big question here is how then can one format a Windows 10 computer since we are used to slotting in an installation disc for this purpose?
In Windows 10, the format option has been replace with the reset option. Just like in Android phones, it allows you to take your computer back to the default settings. This can be done in two ways: either by removing your files (good in the event of a virus attack) or by keeping your files. Installed applications and configuration settings on a computer can affect its performance by reducing its speed of instruction execution. When you have done everything to remedy the situation and nothing seems to work, system reset may be your only option.
How do I reset my computer?:
>>Press the Windows logo key on your keyboard
>>Click on settings
>>Click on Update and Security
>>Click on Recovery and click on get started.
See how to restore your system to earlier settings in windows 10
You will be asked to choose your preferred option- whether to keep your files and to have them removed.
Choose the option that is best for you, depending on what you want to achieve, and continue. The system reset will initiate and have your computer returned to its default settings. If you chose to remove everything, all files and applications installed by you will be removed, leaving your computer as it was at the time of purchase, but if you chose to keep files, all applications and settings will be removed leaving only your personal files. You may not be able to open some of the files as the applications used to create them would have been removed. You will have to reinstall the applications to be able to open your files.
It's that simple guys! Having your computer working like it should again. Thanks for reading and don't forget to drop a comment and like our page. Stay safe.