The new Samsung invention that charges your battery from 0 to 100 percent in 12 minutes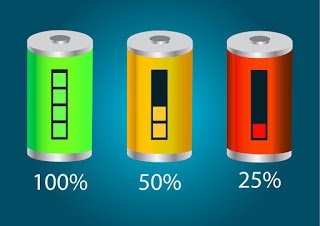 Just when
I thought we have seen it all with the wireless charger and fast charge
technologies that have so far been part of the technological highlight of the
year 2017, Samsung announced that it has successfully developed a technology
that will give a full charge in 12 minutes. What makes that interesting though
is the fact that no other fast charge technology present on any smartphone or
any other device, from any vendor can boast of this fit. The best is 50% charge
in 30 minutes.
The company's research arm, Samsung Advance
Institute of Technology (SAIT) on Tuesday said the new technology contains
a single layer of carbon atoms from graphite, also known as graphene,
which it claims is "100 times more effective than copper in conducting
electricity." Furthermore, SAIT said the technology also transfers energy
"140 times faster" than silicon used in current lithium technology,
making it "an ideal material for fast charge"
"In
theory, a battery based on the "graphene ball" material requires only 12
minutes to fully charge. Additionally, the battery can maintain a highly stable
60 degree Celsius temperature, with stable battery temperatures particularly
key for electric vehicles."
Given Samsung's unparelelled records in pioneering product innovations as have been
witnessed in the areas of water resistance and wireless charging technologies on
smartphones, just to name a few, industry
observers are confident that Samsung will be able to pull this through even as
the company has assured users that the product will be readily available at an affordable price. The company however, did not mention when
the product will make its ways to the market. When it eventually does, be sure
to read it here. Let me know your thoughts on this.