Apple iPhone X sold out in 10 minutes as demand exceeds supply.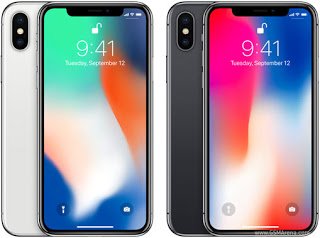 The huge
demand for iPhone X is so high that the initial supply made available for
pre-order was snapped up in less than 10 minutes! The device which many have
blamed for the dwindling sales of iPhone 8 and iPhone 8 plus, was made
available for pre-order at 12 midnight, California time.
Ten
minutes after it first became available, customers placing orders were informed
that it would take up to four weeks for their devices to be delivered to them,
a clear indication that they are out of stock. This development does not
surprise me one bit. The sluggish performance of the iPhone 8 and iPhone 8 Plus
has always pointed to the fact that iPhone lovers were patiently waiting for
the arrival of the anniversary edition of the iPhone.
Two
features on the iPhone X – 3D camera and edge-to-edge OLED display- are
reportedly dependent on scarce components. These could just as well be responsible
for the scarcity of the iPhone X.
A survey
by the Consumer Intelligence Research Partners, which was published
here
,
reported that the iPhone 8 and iPhone 8 Plus accounted for 16% of the
total iPhone sales in the US during the third quarter, a stark contrast to the
43% recorded by the iPhone 7 and iPhone 7 Plus in September 2017.
With the
iPhone X launching in 55 countries next Friday, Apple released a statement
saying its retail stores "will have iPhone X available for walk-in
customers" with no online order reservations. It urged customers to strive
towards early arrival. With the initial stock gone in ten minutes, one
wonders how this is possible. We can only wait to see what happens on the 3rd
of November.