Apple replaces Samsung as number one smartphone vendor in US
Two of the world's top smartphone makers have
always been at war over who rules the US smartphone market. While Samsung's
global dominance is hardly challenged by any other brand, it often faces stiff
competition in the US. Apple and Samsung have found themselves embroiled in a tug
of war over the US number one smartphone vendor spot.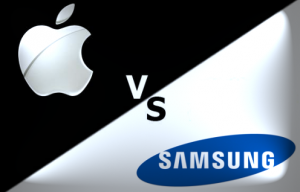 Both
companies have chosen different time of the year to launch their flagship
devices. While Samsung launches its flagship smartphone – the Galaxy brand –
during the first half of the year, Apple on the other hand launches its iPhone
during the second half of the year. This development has often led to peaks and
troughs for both technology giants.
According
to research company, Strategic Analytics, Apple has once again regained the top
spot in the US for the 3rd quarter of 2017 despite Samsung's global
dominance. Analysis of the data provided by both companies show that while
Samsung shipped a total of 9.9 million phones in the US during the 3rd
quarter of 2017, Apple shipped 12 million phones in the US during the same
period. The result gives Apple 30.4 percent of the market share while leaving
Samsung with 25.1 percent, and officially putting an end to Samsung's two-quarter dominance in the US.
This is
expected considering that the
iPhone 8
,
iPhone 8 Plus
and
iPhone X
were all
launched during the third quarter of this year. It is also expected that Apple
will lead during the 4th quarter as
sales for iPhone
X keep going up.