Leaked image of Xiaomi Redmi Note 5 emerges; comes with 18:9 bezel-less display and 4000mAh battery.
Xiaomi has finalized plans to release the Redmi Note 5, as leaked images published on Chinese website, weibo, show what appears to be a glimpse of the much anticipated follow-up to
the highly successful
Xiaomi Redmi
Note 4.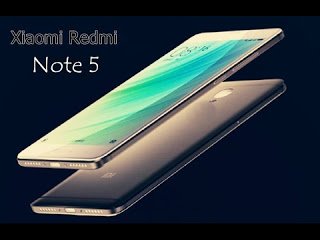 The image above shows
a near-bezel-less 18:9 display; a major improvement in design compared to the
Note 4. The smartphone is likely to feature a 5.99-inch display at a
resolution of 2,160 x 1,080 pixels, a monstrous 4000mAh battery and Qualcomm's
Snapdragon 625 processor.
Judging by the translation of the specs on the image
above, it confirms that the Redmi Note 5 sports a 12MP rear camera, 64GB of
internal storage and will be powered by Android 7.1.2 Nougat with Xiaomi MIUI 9
on top of it.
Given the success that Xiaomi has recorded specifically in
India, thanks to the quality of its products as well as their affordability, we
expect the phone to be unveiled anytime soon, particularly to the Indian market
and to the rest of the world. However,
as
we wait for the unveiling, the question on everyone's lips is 'at what price would the Xiaomi Redmi
Note 5 be pegged?' Let us know what you think.