Hornor 7X debuts with 5.9-inch display and 3340mAh battery.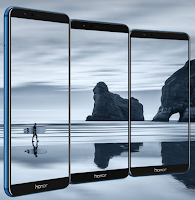 The Hornor 7X made its debut today, and I must say the
anticipation was worth it. The device which sports a larger display than the Galaxy
Note 8, comes with very thin bezels, making it a rare beauty to behold.
The smartphone features a 5.93-inch full HD display on a
resolution of 2160 X 1080 pixels and an 18:9 aspect ratio. It is powered by the
Kirin 659 chipset with a RAM of 4GB. It comes with 32, 64, and 128GB of
internal storage with an option to upgrade up to 256GB with a micro SD card.
The Honor 7X also comes with a dual camera setup that
packs 16MP and 2MP rear sensors. The front-facing camera is 8MP with the
battery capacity at 3,340 mAh. In as much the cameras are way below my
expectation, I cannot say the same of the battery capacity especially as it
supports Huawei super charge. The water and dust resistance rate is IP67 (same
as
iPhone X
), and it runs
Android Oreo
, fresh off the box.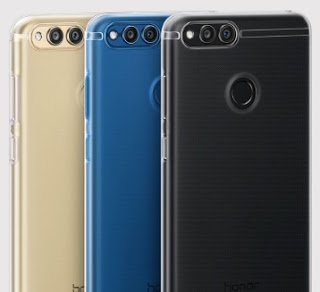 The device is encased in metal body with the finger print
sensor located at the back. The Hornor 7X is available in three colors: Aurora
Blue, Midnight Black, and Platinum Gold. The device is already available for
pre-order in China with official sale starting from the 17th of October, 2017.
The 32GB model will sell for $200, the 64GB model for $260 while the high-end
128GB model will go for $305.
With the increasing popularity Honor devices have been
getting in Europe and around the world – thanks to its budget-friendliness and designs
– one will not be surprised if the Honor 7X comes costlier in Europe than in its home country, China.
If this happens, it is likely because of taxes. One thing is for sure for now,
I cannot say when the Honor X will be available in Europe and other parts of
the world, but when it does become available, be sure to read it here.