Now you can withdraw money at Total filling stations in Nigeria.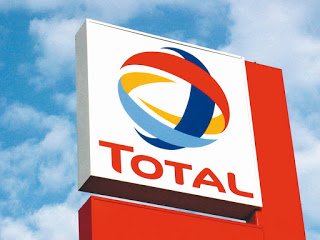 I believe a lot of us thought Bank PHB was crazy
when they came up with that advert that said that cars would one day drive on
water, right? What caught my attention in that advert was the customer who
drank from the same nozzle with which he fueled or should I say watered his
car. Well, some of the forecasts of bank PHB are here already as you can
now withdraw money from Total filling stations across the country and I don't
mean paying for goods and service via POS machines. I mean you can withdraw
real cash. Here is how it works.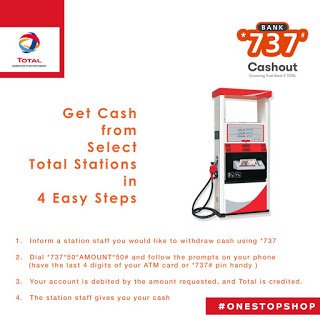 >>
Visit any Total filling station
>>
Inform any of the attendants of your desire to withdraw cash using *737#
>>
Dial *737*50*amount*50# and follow the prompt on your phone. Make sure to have
the last four digits of your ATM card or the *737# pin available.
>>
Your account will be debited by the amount require and credited to Total
>>
Total gives you the cash equivalent of your debit
That
is it guys. So you not only draw fuel from the nozzles these days, you draw
cash as well. This innovation is powered by Guarantee Trust Bank and is only
available to GTB account holders.