How to perform image upgrade on Cambium PTP550
Image upgrade on the Cambium PTP550 is required to unlock some the features needed to successfully install and test a point to point link. One important feasture that won't be activated on the Cambium PTP550 until an image upgrade is done is the wireless link test used to determine the throughput of a link.
The Cambium PTP550 comes running the Cambium image 4.1.1. At the time of writing this post, the most recent version is 4.3.0.1.
Image upgrade on Cambium PTP550
The first step in upgrading the Cambium PTP550 image is to head over to Cambium support page and create an account. After that, click on the download button, scroll down select your device (PTP550). Download link here.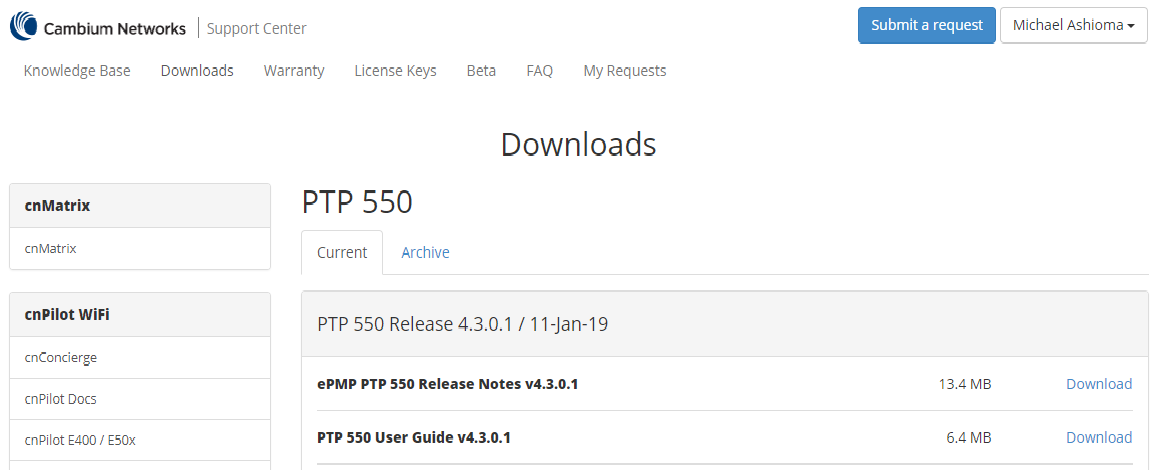 After you have downloaded the image file to your computer, login to your Cambium PTP550, click  on tools, then click on the software upgrade tab, navigate to the image file earlier downloaded, select it and click on upgrade. Ensure that device has stable power supply and that connection to device is not interrupted throughtout the upgrade period.
After upgrade is completed and device rebooted, go to tools and notice that wireless link test has been included.
That is how simple and easy it is to upgrade Cambium PTP550 image.
If you enjoyed this tutorial, please subscribe to this blog to receive my posts via email. Also subscibe to my YouTube channel, like my Facebook page and follow me on Twitter.