Five good laptops you can get in Nigeria at affordable prices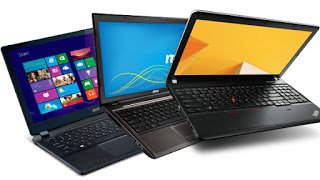 The world is fast evolving and so are its inhabitants; especially human beings. People rarely have time for pleasantries these days.
Communications, designs and so many of our daily activities have gone digital,
and if you have got to keep up with your peers, there is definitely no excuses
for remaining on the other side.
According
to
internetlivestats
, over 3.4 billion people are connected to the internet in
2016, a figure that is slightly below half of the 7.6 billion population of the
world. You will be amazed to know that 75 percent of these internet users come
from the 20 most developed countries of the world. Yes, you now know that your
uncles are not the reason for your lack of success in life; it's your lack of
information.
Getting a
laptop can help kick start your business; whether you are a tailor, a teacher,
a blogger, a forex trader, a crypto-currency miner, a motivational speaker, a
technician, an engineer, etc. With a good laptop and the right software for
your profession, you can start making money from the comfort of your home.
Now that
you are ready to get a new laptop, what specifications do you really need? What
amount is good enough to pay for a laptop for your profession? How do "we" make
sure your money is not wasted on some replica products? To guide you, I have
put together a list of five good laptops you can buy in Nigeria at good prices.
The one you choose will depend on what you intend using it for. See list below:
HP Notebook 14:
The
beautifully crafted and technologically enhanced HP Notebook 14 is what you
need if you are into online businesses like forex trading, crypto-currency mining, and
blogging.
It sports a 14-inch display with a resolution of 1366 X 768, 500GB
hard disk, 4GB RAM, dual Intel Celeron
N3060 processors at 1.6 GHz-4 speed, 3 USB ports, HDMI port, DVD drive, VGA port, 802.11 b/g/n wireless, Bloetooth, and
RJ45 LAN port. At 14 inches,
the HP Notebook 14 is very handy and can fit into your bag so you can constantly keep up with your clients while you are on the road. The battery is of
type 4C, giving you over 6hrs of battery life in one full charge.
It sells for
96,000 Naira in Nigeria. The free DOS version ( the one with no pre-installed operating
system sells for 84,000). You can get it on Konga, Jumia and all leading shops
in Nigeria.
Lenova Ideapad
110: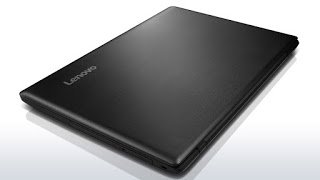 The Lenovo Ideapad is
one deivice with great features that can be acquired at a very affordable
price. If you are an engineer who is into graphic designs, a tailor who uses
computers to model designs, etc. These tasks are processor intensive and as such,
require a computer with good processor.
The Lenovo Ideapad features 1 Terabyte
of hard disk, 4GB of RAM, Intel core i3 processor, 15.6-inch display at a
resolution of 1366 X 768, DVD drive, WLAN, RJ45, Bluetooth, USB ports, HDMI
port, a 4-in-1
Card Reader (SD, SDHC, SDXC, MMC) and comes pre-installed with Windows 10 home .
It
cost 137,000 Naira only and is available on Jumia and leading e-comerce sites
and computer stores in Nigeria.
HP 14 Notebook: 2GB RAM 500GB HDD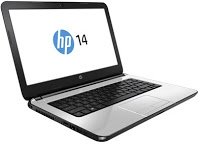 This has got to be
the right laptop for students looking for laptops to enable them carry out
research works, browse the internet and perform basic office tasks like process
word, excel, power point documents, as well as send and receive emails. Looking
for a laptop for a secretary, then this is the laptop you are looking for.
It sports 2GB of RAM,
500GB of hard disk, intel dual core processor, 14-inch disply at a resolution
of 1366 X 768, comes pre-installed with Windows 10 home, DVD drive, USB, WLAN,
RJ45, Bluetooth, HDMI. It is sleek and very portable.
It sells for 89,500
Naira and is available online at Jumia, Konga and all leading computer shops
nationwide.
Lenova Ideapad 110-15i: 2GB RAM, 500GB HDD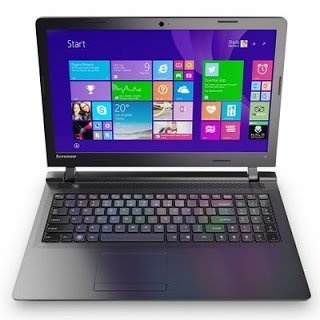 This Lenovo Ideapad
sports the same design as the one listed above but at lower specifications. It
is good for those who do not do much of graphic works. If you are not into designs
and multimedia, then this is for you.
Its features 2GB of RAM, 500GB HDD, Intel dual core
processor at 1.6Ghz speed, 15-inch full HD display at 1366 X 768 resolution, Windows
10, WLAN, RJ45, Bluetooth, more than 5hrs of battery life at one full charge, USB
ports and HDMI port.
The Lenovo Ideapad
110-15i is available online and leading computer shops nationwide at 83,000 Naira only.
HP
15: 4GB RAM, 500GB HDD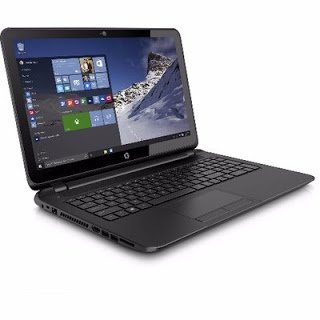 The
HP 15 is a device for engineers, graphic designers, and anyone who engages in
processor-intensive computational activity.
It
sports 4GB RAM, 500GB of hard disck, Intel quad core processor, 15.6-inch HD (1366 x 768) Touchscreen LCD Display with LED
Backlight, 1792MB Total of
Intel graphics memory, 802.11 b/g/n wireless card,
RJ45 (LAN) port, USB ports, Bluetooth, HDMI port, and 3-cell 31Wh 2.8Ah Lithium-lon Battery, that gives over 5hrs
of battery life.
The
HP 15 Notebook is available online and in leading stores
nationwide at a price of 129,600 Naira.