Mikrotik introduces the Mikrotik Dynadish 6
Mikrotik, owners of RouterOS and
RouterBoard, have introduced one of its most innovative products. I call it the
game-changer! Over the years, I have fallen so deeply in love with Mikrotik
technologies not only because they are future driven, but simply because of how they
have been able to carve a niche for themselves in an industry that is
dominated by big tech giants like Cisco and Juniper. Having been in the
industry for over ten years now as a practicing network engineer, developing and deploying multi-vendor dependent solutions for a diverse client base, I
understand the strengths and weaknesses of some of these network gear manufacturers.
While
Mikrotik has recorded huge success in the area of wireless connectivity,
helping ISPs and Startups build medium to enterprise network at affordable
costs compared to Cisco, juniper, Cyberoan, etc, the challenges faced when
deploying Mikrotik radios for wireless connectivity has always been
interference. This is because Mikrotik wireless radios were built to operate in
the 5Ghz band. The 5Ghz band houses the unlicensed frequencies available in most
countries of the world. Using radios that operate in this band, makes your
wireless links susceptible to interference and signal degradation. Most ISPs
who can afford the costly licensed radios, not minding the cost, pay a lot of
money to acquire them and save themselves the stress of constant frequency-change that
comes with using unlicensed radios.
With
the easy-to-use GUI interface of RouterOS , advanced deep packet-filtering
capability using mangle rules, the introduction of the Dyandish 6, a new
generation wireless radio that operates in the licensed 6Ghz frequency, is not
only seen as a statement of intent by the Latvia-based IT company, but a
warning to competitors like Ericsson, Nokia wireless, Nera, Ubiquiti and the
rest, that Mikrotik is not here to play.The 6 Ghz band guarantees less
interference that often saturated 5 GHz frequencies. By operating above the
popular 5Ghz unlicensed frequencies, ISPs and companies are able to build their
wireless links even on busy towers without the problems of interference. It
comes fully integrated with all you need to successfully install and manage
long distance wireless point-to-point links.
The
Dynadish 6 comes equipped with the following features:
>>
5.9 – 6.4 GHz dual chain board integrated into a 25 dBi dish antenna
>>
Precision mounting kit included
>>
One Gigabit Ethernet port • 802.11n standard
According
to the information available on the official Mikrotik website, the
specifications are as follows: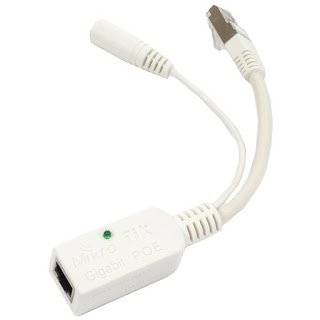 Details:
>>10/100/1000
Ethernet port = 1
>>Antenna
gain = 25
>>CPU
core count = 1
>>CPU
normal frequency = 60MHz
>>License
level = 4
>>Max
power consumption = 10W
>>Number
of chain = 2
>>Os
= RouterOS
>>PCB
temperature monitor = Yes
>>POE
in = passive poe
>>RAM
= 64MB
>>Storage
type = Flash
>>USB
power reset = Yes
>>Voltage
monitor = Yes
Wireless
6Ghz standard = 8.11a/n
Suggested
price = $179