Cisco automatic backup to tftp server
Cisco automatic backup to tftp server is a configuration requirement that must be done if you want to prevent a prolonged downtime in the event of a device or configuration failure on your network. Manual backup to a tftp server is okay but not resilient especially when you have multiple devices under your administration.
In this short but insightful post, I will explain the easy steps required to successfully automate a weekly backup process to a tftp server. The configuration Cisco automatic backup to tftp server using the kron feature is a straightforward process that relies on an accurate time settings on the Cisco router or switch being configured. So, before configuration the kron backup setting on my Cisco device, I will configure the device as a NTP client and ensure that the time on the device is accurate to my location time by setting the clock time zone.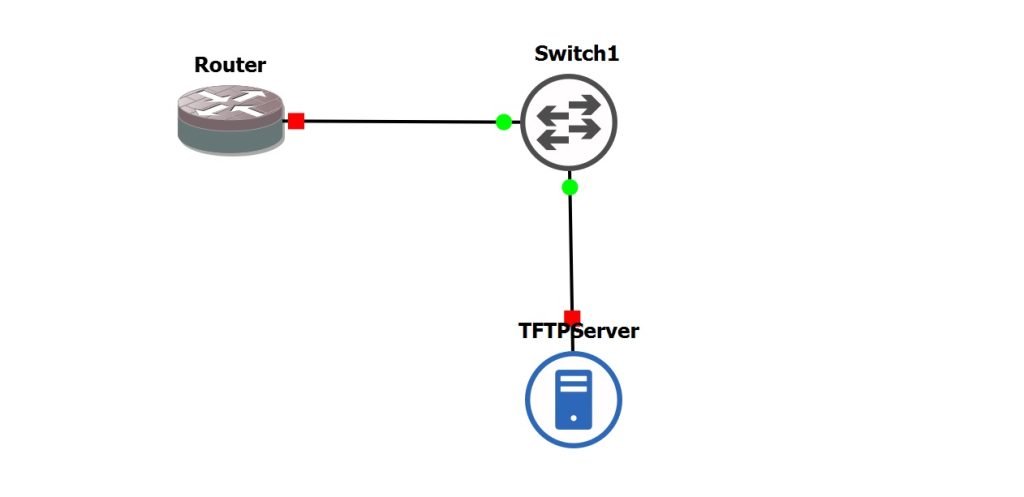 NTP Client Configuration
As earlier stated, the auto backup system relies on accurate time on the network device and the maintenance of accurate time on a network device depends on the services of an authoritative NTP server. There are two steps to setting up an NTP client: first is the configuration of clock time zone while the second is the configuration of an NTP server address. In this post, I will use a Google public NTP server: time1.google.com which, at the time of this post, resolves to 216.239.35.0. If your device has a configured dns server, you can simply use the FQDN instead of the IP address. See commands below.
You may also like: Simple ways to backup and restore configurations on Mikrotik
Router(config)#clock timezone NG +1
!
Router(config)#ntp server 216.239.35.0 

Cisco Automatic backup to tftp server
The Cisco automatic backup to tftp setting will be configured using the kron backup setting to push backup files to a designated tftp server. Ensure that your tftp server is setup and reachable from your network device that you want to backup. In this post, my device will be backed up at 12pm, every Friday. See commands below.
kron occurrence WEEKLY_BACKUP at 12:00 Fri recurring
 policy-list save-config
!
kron policy-list save-config
 cli copy system:/running-config tftp://192.168.10.11/ 

That is all that is required to automate your weekly backup task on Cisco device to a tftp server. Note that the configuration commands used above are dependent on the version of Cisco IOS running on your device and may not be available to your device.
If you enjoyed this tutorial, please subscribe to this blog to receive my posts via email. Also subscribe to my YouTube channel, like my Facebook page and follow me on Twitter.