Glo looses over 12,000 internet subscibers as Nigeria hits 93 million internet users- NCC.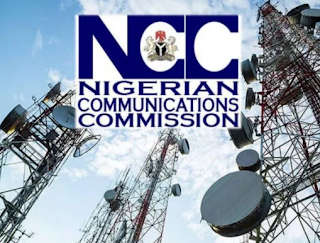 Nigerian Communications Commission, NCC announced on Tuesday that
the number of active internet users in Nigeria has increased from 92.1 million
users in August, 2017 to 93 million users in September same year.
A breakdown of the data which
was published in the commission's monthly internet
subscribers' data on ncc.gov.ng shows that while the Global System for
Mobile (GSM) communications recorded 93 million users, the Code Division
Multiple Access (CDMA) networks had 30,309 users.
Out of the
total figure, MTN took the lead with 32.5 million subscribers up from 32.1
in August, an increase of 359,409 internet subscribers. Glo came
second with 26.942 million customers browsing the internet in
September via its network, a decrease of 12,405 users from the 26.955
million that surfed the network in August. Airtel came in at 3rd place with 21.76
million internet users in September, an increase of 600,400 from
the 21.16 million users recorded in August. The troubled 9Mobile came 4th
with 11.71 million customers surfing the net in September through its
network, a decline of 131,640 users from the 11.84 million users in
August.
In the CDMA
sector, MTN owned Visafone recorded 30,305 customers browsing through its
network in September while Multi-Links had only four internet users, bringing a
combined total of 30,309 for both CDMA operators.
As for Glo, I
am not surprised that many Nigerians are beginning to respond to the poor data
services they provide. It is not enough to dish out data to subscribers all in
the name of "grandmaster of data", optimize your network, especially
the access layer. Often time users with data can't surf the net because
the network is either too slow or completely unavailable. As for 9Mobile, it's
expected, given the transition from Etisalat.