Tech-story: Reasons why startups fail in Nigeria.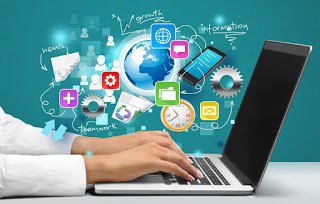 I found this on the wall of a personal/Facebook friend,
Jay Momnang
, and I thought I
should share it with us here since it could pass for a good tech story. I can
relate to this story very well and I totally agree with Jay that this and many other reasons are responsible for failures of startups in Nigeria.
Please, read.
Some Reasons Why Your Startup Will Fail in Nigeria (telco
edition).
This is a long read but if you are interested in running
a business in Nigeria you should read it.
I wanted to implement a USSD payment service for an app I
am working on which allows users to make payment with their call credit (I
still want to implement it). This apparently mean that I would have to work
with the TELCO companies to achieve this, so I started inquiring how they
support small businesses.
Long story short, they actually accept payments via call
credits and remit to the businesses involved, but the catch is the business
model wrapped around it.
THE BUSINESS MODEL
The TELCO companies don't offer this services directly to every business that
is interested in implementing such service. They only operate with VAS Partners
(Value Added Service Partners) or Aggregators. So if you are interested in that
service you have to get a contract with an Aggregator or VAS Partner.This is not the biggest issue at hand.
THE BIGGEST ISSUE
The TELCO companies charge a minimum of 70% of the inflow as COT (commission on
transaction) and the remaining 30% is left for you and the VAS Partner or
Aggregator.
Now the sharing formula most VAS Partner and/or Aggregators offer ranges from
70/30 to 50/50, therefore you are left with 30% or 50% of the 30% of the
initial inflow.
BREAKDOWN OF THE ISSUE
Let's say you want to implement a subscription based service where users pay
N100 per month for the service. This means that when a user pays N100, the
NETWORK PROVIDER gets N70 and N30 is left to be shared between you and the VAS
Partner. That means you will get N9 in worst case or N15 in best case.
REMEMBER: You are responsible for the sales, marketing
and every other service or cost that is accrued.
This is absolute manslaughter in my own judgment, a
classic case of "Monkey dey work Baboon dey chop".
It's this kind of rip off that is killing small
businesses in Nigeria. Ensuring that small businesses don't survive at all
cost.
FINAL REMARKS
I have successfully demonstrated just one
sector of the economy that kills small businesses before they are even born.
There are a lot more out there, namely "Financial
Institutions/Banks", "Electricity Supply Sector" aka NEPA, PHCN,
PHED, and many more. The biggest of them is the GOVERNMENT (via negligence of
duty and embezzling public funds)
Well said, Jay! Even almighty Google
takes 35% and leaves you with 65%. With this kind of trend in Nigeria, startups
can never get through the challenges that characterize new businesses. We can
only pray this is looked into and addressed by the authorities concerned. What
do you think?