How well do you know your smartphone? Seventeen hidden codes for Android and iOS.
Millions of users make use of smartphones around the world but not more that five percent are aware of what goes on behind the scene. Beneath the easy-to-navigate mobile operating systems that power Android and iOS smartphones lies a collection of hidden smartphone codes that provide access to useful information about these devices. In this post, we will look at seventeen hidden smartphone codes that will give useful information about your Android and Apple devices.
The codes which can be entered from the dialing pad, may not work on all devices as some service providers have been found to go as far as to disable them. While some of these codes will require users to press the call button, others do not. Users are advised to be careful with these codes as some have the capacity to reset your smartphones.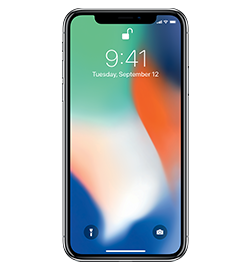 We have put together seventeen of the most practical hidden smartphone codes for Android and iOS phones. To use them, open your phone dialer and type them in, but only if you know what you are doing.
iOS hidden codes
| | |
| --- | --- |
| Function | Code |
| Anonymous call (Your number won't show up on the receiver's caller ID) | Input *67 before you enter a phone number |
| Enhanced full rate (EFR) mode — This mode improves reception at the cost of battery life |  *3370# |
| Field test mode (provides info about cell signal, including more precise reception reading) | *3001#12345# |
| Check call forwarding number (the number that calls are forwarded to when the main numer becomes unavailable) | *#67# |
| IMEI number | *#06# |
| Enable call waiting | *43# |
| Disable call waiting | #43# |
Android hidden codes
| | |
| --- | --- |
| Function | Code |
| Analog and backlight test | *#*#0842#*#* |
| Show IMEI number | *#06# |
| Information/Test menu | *#*#4636#*#* |
| LCD Display test | *#*#0*#*#* |
| Show camera details | *#*#34971539#*#* |
| Completely wipe phone and reinstall firmware | *2767*3855# |
| Display MAC address | *#*#232338#*#* |
| Display Bluetooth address | *#*#232337#*# |
| Quick GPS Test | *#*#1472365#*#* |
| Field test (allows the guage of phone signals) | *#*#7262626#*#* |