LG K8 and K10 smartphones announced. See specifications.
LG has set the ball
rolling in 2018 with the announcement of its latest smartphones in the K8 and
K10 series. The tech giant made the announcement just in time before the
commencement of the upcoming world mobile conference (WMC) 2018. Both
smartphones feature a 2.5D ARC glass display with 720p resolution. The K8
2018 is powered by 1.3GHz quad-core processor while the K10 2018 is powered by
a 1.5GHz octa-core Chipset.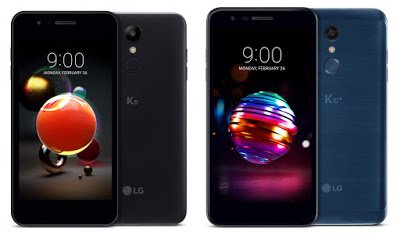 The LG K10 2018 is
encased in a sleek metal U-Frame with premium features. The handset comes
in three variants – the K10 2018, K10+ 2018 and K10α 2018.
The new K10
features a 13MP rear camera, an 8MP front camera with bokeh support in selfie
mode. The K8 on the other hand, features an advanced camera UX features with
enhanced low-light photography effects.
LG K8 2018 Specifications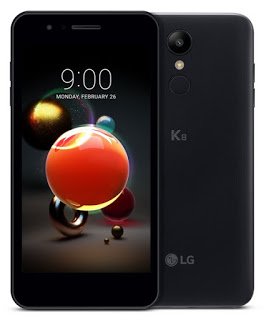 Dimensions: 146.3 x
73.2 x 8.2 mm / Weight: 152 grams
Android 7.1.2 Nougat
OS
Single / Dual SIM
Slot options
Fingerprint sensor
(at the back)
5-inch on-cell IPS
display with 2.5D Arc Glass, 1280 x 720 pixels resolution, 294ppi pixel
density, supports multi-touch
1.3GHz quad-core
processor
2GB LPDDR3 RAM
16GB internal
storage, microSD-expandable up to 32GB
5MP selfie camera
8MP back camera
with LED Flash, Auto Focus, Quick Capture, Quick Shutter
2500 mAh removable
battery
4G VoLTE, Wi-Fi
802.11 b/g/n, Wi-Fi Hotspot, Bluetooth V4.2, GPS, USB 2.0 Type-B
LG K10 2018 Series Specifications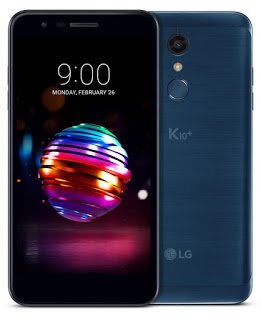 Dimensions: 148.7 x
75.3 x 8.68 mm / Weight: 162 grams
Android 7.1.2
Nougat OS
Single / Dual SIM
Slot options
Fingerprint sensor
(at the back)
5.3-inch IN-Cell
IPS display with 2.5D Arc glass, 1280 x 720 pixels resolution, 277ppi pixel
density, supports multi-touch
1.5GHz octa-core
processor
2GB LPDDR3 RAM in
K10 and K10 α / 3GB LPDDR3 RAM in K10+
16GB internal
memory in K10 and K10α / 32GB internal storage in K10 Plus
5MP/8MP selfie
camera with Wide Angle lens for K10 and K10 Plus / 5MP front camera for K10α
13MP back camera
with LED Flash for K10 and K10+ / 8MP back camera in LG K10 alpha
3000 mAh embedded
battery
4G VoLTE, Wi-Fi
802.11 b/g/n, Wi-Fi Hotspot, Bluetooth V4.2, USB 2.0 Type-B, NFC, GPS, FM Radio